26 mai 2008
Brief news:
We are still waiting for the approval from Teheran for the Iranian visa. We are crossing our fingers to have the Go from the Iranian consulate in Bombay in order to send our bikes to Dubai by air cargo. The carnets de passage required for the passing of the bike in Iran are ready and need to be picked up at the Automotive association's office. The freight forwarding company has been identified...
Ideally we would leave Bombay by plane by the beginning of next week...but that only depends on the iranian visa now!
Otherwise, we are finalizing the preparation for the bikes: the rack has been put on the bike, a metal box has been made to to fit on it and is being painted (i'll put the pics by thursday or friday once the artist work hs been completed, it should look quite cool). Tomorrow we are going to spend the afternoon at our garagist to learn a few mechanical tricks: clean the carburator, remove the wheels, change the cables, understand the wiring system of the bike, change the chain, etc...
The weather in Mumbai is right now very warm and humid and makes the preparation even more tiring. Adrien and myself's farewell party took place in my flat last saturday. I call it a success as there was about 60 people in the tiny space and my hangover the next day was quite painful! The floor was so sticky the next day that it was not even funny. It was a good way to say good bye to our friends...
Here are some more cartoons beautifully drawn by our good friend Nico (alias Master Zendebeu)!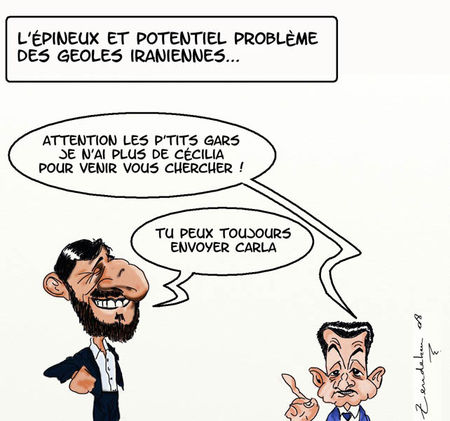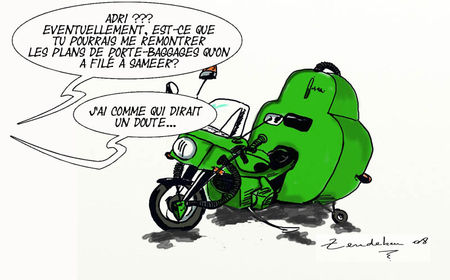 Cheers
Commentaires sur No visa yet...