We spent 2 days in Shiraz - a city in the center of Iran of 1,3 M souls. People are layed back here. Despite being surrounded by dry mountains, the weather is very plesant, the city full of gardens, bigs bazars (one of them is the biggest of Iran), fast food joints where you can enjoy pizzas and Iranian burgers (but I guess it is everywhere the same in Iran). Shiraf is also the hometown of the greatest poet of Iran of all times - Hafez. He is a national hero here.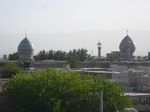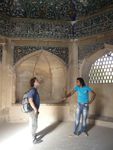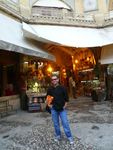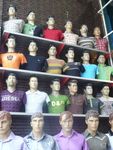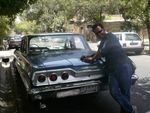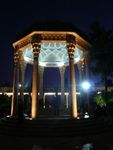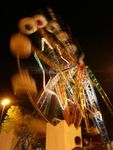 We met again wonderfull and interesting people (I am aware of the superlatives I am using but they are really not exagerated!) : a biology teacher that took us in the streets of Shiraz by night, a Teenager playing Tarzan by jumping from a building to a tree, 3 retired teachers in park with whom I discussed in the shade of trees and remembering the venue of Charles de Gaulle in Persepolis, 2 sisters (one of them studying english) we met at Hafez tomb who wanted to teach us Iranian costums and told us that girls form Shiraz were famous for their beautiful eyes. By the way the Iranian women are far from being shy : they look at us and smile in the street. They are not afraid to chat. It is a pleasure surprise after having spent 2 years in India when it is not common to find a girl that speaks to you in a public place when you don't know her.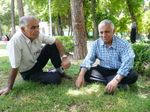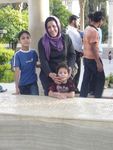 Already so many things to say about Shiraz and its people, but so little time...
We went to the ancient city of Persepolis today - dating from 500 BC. Impressive! The Achemenides (Xerxes, etc. ruled 28 countries at that time (from Greece to India)!)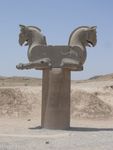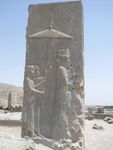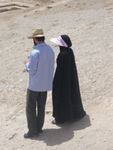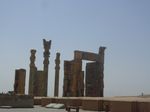 Tomorrow we are taking the road again for a new adventure : Yazd - a city north east of Shiraz at the border of 2 of the biggest Iranian deserts. Sounds like fun...